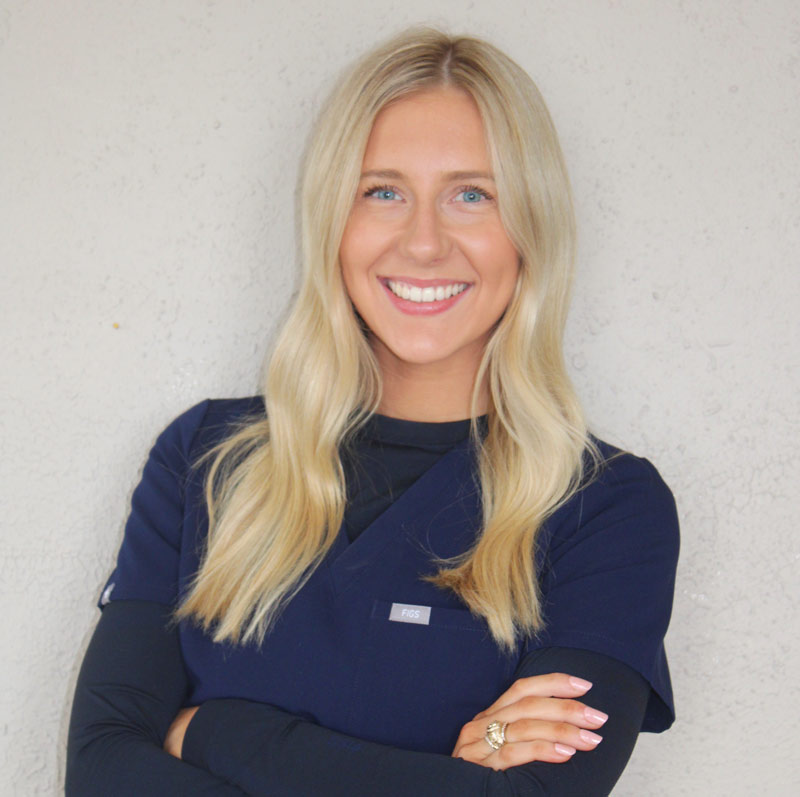 Valerie
Valerie is originally from Phoenix, AZ and moved to Corpus Christi, TX where she graduated high school. She then went on to attend Texas A&M University in College Station, graduating with a Bachelor's in Health and a minor in psychology.
After graduating, she moved to San Angelo in June of 2021. Valerie has always had a passion for healthcare and knew she wanted to work in the medical field. In January of 2022, she was introduced to the world of chiropractic. Since then, she has become very passionate about holistic healthcare and witnessing first-hand what upper cervical chiropractic is all about.
In her free time, she enjoys spending time with family, friends, and her two dogs, Gypsy & Reece. She also enjoys cycling, cooking, and gardening. Valerie is proud to call San Angelo her home and educate her community about the importance of upper cervical chiropractic care.